Welcome to
Our Lady of the Assumption Parish
811 Guaymas Place NE, Albuquerque NM 87108
Telephone:  Parish (505)-256-9818  School (505)-256-3167

Mass and Confession Schedule
Saturday: 9:00 am weekday and 5:00 pm Sunday Vigil
Sunday:  7:30 am, 9:00 am (Bilingual), 10:30 am
Weekday: Monday – Friday 9:00 am
Confessions: Saturday 3:30 pm – 4:30 pm in the Church

Parish Office Hours
Monday – Friday: 8:30 am – 12:00 pm and 1:00 pm – 3:30 pm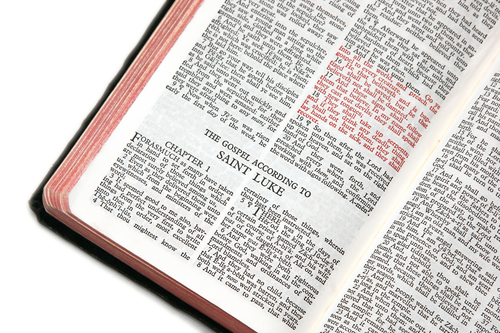 January 23, 2022
Third Sunday in Ordinary Time
Luke begins today's Gospel by writing to his friend, Theophilus, a name which means "beloved of God." He tells his friend and us that I am writing to you the most incredible story humankind has known and which many witnesses have openly explained on many occasions. Luke wants us to understand the "truth" concerning Jesus, who was sent from the Father and anointed by the Holy Spirit to bring us the good news and God's power.
Luke tells us that Jesus was about 30 years of age when he began his public ministry. After Jesus' baptism by John and anointing by the Holy Spirit at the river, he spent 40 days in the wilderness to devote himself to prayer and fasting. At the end of His spiritual preparation and testing, Jesus returned to Galilee to begin his public ministry.
Luke tells us that Jesus chose to announce his mission in the synagogue at Nazareth publicly. The people were familiar with Jesus since it was his custom to attend the weekly Sabbath service regularly. He was also known by many in Nazareth as a "carpenter" and "son of Joseph." When the president of the synagogue called on Jesus to read from the book of Isaiah, Jesus chose to read Isaiah's description of what the Messiah would do when he came to restore God's kingdom.
Jesus read:
The Spirit of the Lord is upon me because he has anointed me
to preach good news to the poor. He has sent me to proclaim release
to the captives and recovering of sight to the blind, to set at 
liberty those who are oppressed to proclaim the acceptable year of the Lord.

Jesus speaks the exact words to us today; he comes to bring us healing and restoration, pardon and freedom from the oppression of sin, despair, hopelessness, and destruction. Believe his word with expectant faith and trust and ask Jesus to renew in you the joy of the Gospel and the freedom to live each day with trusting faith, joyful hope, and fervent love!
Lord Jesus, you are the fulfillment of all our hopes and dreams. Through the gift of your Holy Spirit, you bring us truth, freedom, and abundant life. Fill me with the joy of the Gospel and inflame my heart with a burning love for you and a deep thirst for your word.
copyright © 2021 Servants of the Word, source:  dailyscripture.net, author Don Schwager

Fr. Edward Domme 
Pastor
811 Guaymas Place NE, Albuquerque, NM 87108  Telephone:  (505)256-9818