Welcome to
Our Lady of the Assumption Parish
811 Guaymas Place NE, Albuquerque NM 87108
Telephone:  Parish (505)-256-9818  School (505)-256-3167

Weekday Mass: Tuesday – Friday 9:00 am
 Sunday Masses: Saturday, 5:00 pm (Except on Holy Saturday)
  7:30 am, 9:00 am (Bilingual) and 10:30 am 
Confessions: Saturday 3:30 pm – 4:30 pm
Office Hours:  Monday – Friday
8:30 am – 12:00 pm and 1:00 pm –  3:30 pm

Lent
Mass Friday, 5:30 pm followed by
Stations of the Cross
Holy Week Schedule
Palm Sunday: Regular Mass Schedule
Holy Thursday:  7:00 pm The Lord's Supper
Good Friday:  3:00 pm The Lord's Passion
Holy Saturday:  7:00 pm The Easter Vigil
Easter Sunday: Regular Mass Schedule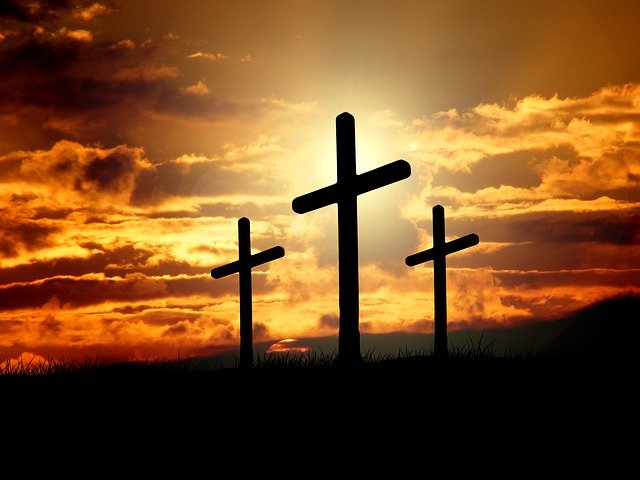 Third Sunday of Lent
March 7, 2021
Jesus' dramatic cleansing of the temple was seen by his disciples as a prophetic sign of God's work to purify and restore true worship and holiness among his people. Jesus referred to the temple as his Father's house which was being made into a house of trade and den of robbers. Jesus' disciples recalled the prophetic words of Psalm 69: "Zeal for the house will consume me." This psalm was understood as a Messianic prophecy. Here the disciples saw Jesus more clearly as the Messiah who burned with zeal for God's house.
The Jewish authorities wanted proof that Jesus had divine authority to act as he did. They demanded a sign from God to prove Jesus right; otherwise, they would treat him as an imposter and a usurper of their authority. Jesus spoke of himself as the true Temple which cleanses and makes us holy people who can dwell with God. The sign Jesus gave pointed to His sacrificial death on the cross and his rising from the tomb on the third day.
The tent of his body had to first be destroyed, that is put to death as a sacrifice for our sins, in order for us to freely enter into the holy presence of God. Through his death and resurrection, Jesus has reconciled us with God and made us His adopted sons and daughters. He fills us with his Holy Spirit and makes us living temples of our God. 

Yours in Christ,
Fr. Edward Domme 
Pastor
3rd Sunday of Lent - March 7 2021
811 Guaymas Place NE, Albuquerque, NM 87108  Telephone:  (505)256-9818