Welcome to
Our Lady of the Assumption Parish
811 Guaymas Place NE, Albuquerque NM 87108
Telephone:  Parish (505)-256-9818  School (505)-256-3167

Weekday Mass: Tuesday – Friday 9:00 am
 Sunday Masses: Saturday, 5:00 pm 
  7:30 am, 9:00 am (Bilingual) and 10:30 am 
Confessions: Saturday 3:30 pm – 4:30 pm

Office Hours:  Monday – Friday
8:30 am – 12:00 pm and 1:00 pm – 3:30 pm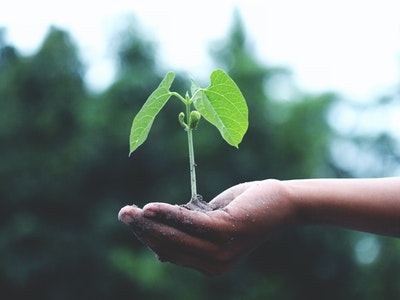 June 12, 2021
Eleventh Sunday in Ordinary Time
The tiny mustard seed grows to be a huge tree that attracts birds because they love the little black mustard seed it produces. God's kingdom works in a similar manner; it starts from the smallest beginnings in the hearts of those who are receptive to God's word. Just as a seed has no power to change itself until it is planted in the ground, so we cannot change our lives to be like God until we receive the power of his Holy Spirit.

God is ever ready to transform us by the power of his Spirit; he produces a transformation in those who receive the new life which Christ offers. When we yield to Him and allow his word to take root in us, our lives are transformed by the power of the Holy Spirit who dwells within us. Paul the Apostle says, "we have this treasure in earthen vessels, to show that the transcendent power belongs to God and not to us" (2 Corinthians 4:7).
Christ is the kingdom of heaven. Sown like a mustard seed in the garden of the virgin's womb, he grew up into the tree of the cross whose branches stretch across the world. As long as a mustard seed remains intact, its properties lie dormant; but when it is crushed they are exceedingly evident. So it was with Christ; he chose to have his body crushed because he would not have his power concealed.

Yours in Christ,
Fr. Edward Domme 
Pastor
June 12, 2021, Eleventh Sunday in Ordinary Time
There will be no recorded Mass this weekend.
811 Guaymas Place NE, Albuquerque, NM 87108  Telephone:  (505)256-9818