Welcome to
Our Lady of the Assumption Parish
811 Guaymas Place NE, Albuquerque NM 87108
Telephone:  Parish (505)-256-9818  School (505)-256-3167

Weekday Mass: Monday – Saturday 9:00 am
 Sunday Masses: Saturday, 5:00 pm 
  7:30 am, 9:00 am (Bilingual) and 10:30 am 
Confessions: Saturday 3:30 pm – 4:30 pm

Office Hours:  Monday – Friday
8:30 am – 12:00 pm and 1:00 pm – 3:30 pm
Office Closed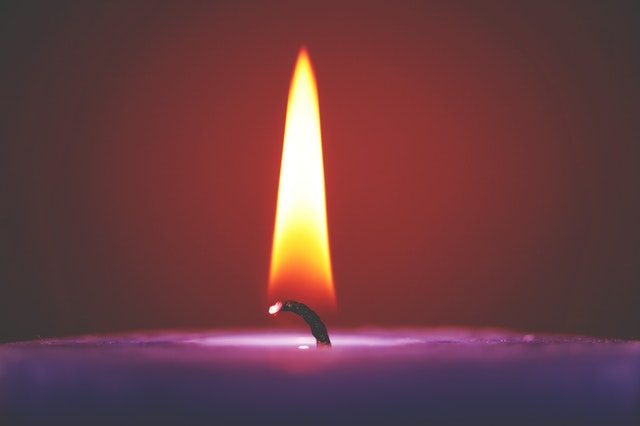 December 5, 2021
Second Sunday of Advent
John's prophetic calling and mission preceded his conception and birth. The angel announced to Zechariah, his father, that his barren wife would conceive a son who would be named John and would be filled with the Holy Spirit in his mother's womb. When John received his name shortly after birth, his father prophesied that he would be "called the prophet of the Most High" who would prepare the way of the Lord. 
John's mission was to prepare the way for Jesus, who would come to establish God's rule above all other kings and authorities. John was led by the Spirit into a barren, lonely place away from the noise and distractions of everyday life. There God taught John in the solitude of the desert and prepared him for a prophetic ministry that would turn the hearts of his people.
John taught that the first steps were conversion and repentance. Conversion involves receiving God's word into our hearts and minds and allowing His Word to change our attitudes and wrong ways of thinking and judging. Repentance is turning away from sin. John saw from a distance what Jesus would accomplish through his death and resurrection – pardon for our sins, healing and restoration, and eternal life for all who would believe in Jesus.
copyright © 2021 Servants of the Word, source:  dailyscripture.net, author Don Schwager

Fr. Edward Domme 
Pastor
811 Guaymas Place NE, Albuquerque, NM 87108  Telephone:  (505)256-9818