Welcome to
Our Lady of the Assumption Parish
811 Guaymas Place NE, Albuquerque NM 87108
Telephone:  Parish (505)-256-9818  School (505)-256-3167

Weekday Mass: Tuesday – Friday 9:00 am
 Sunday Masses: Saturday, 5:00 pm 
  7:30 am, 9:00 am (Bilingual) and 10:30 am 
Confessions: Saturday 3:30 pm – 4:30 pm

Office Hours:  Monday – Friday
8:30 am – 12:00 pm and 1:00 pm – 3:30 pm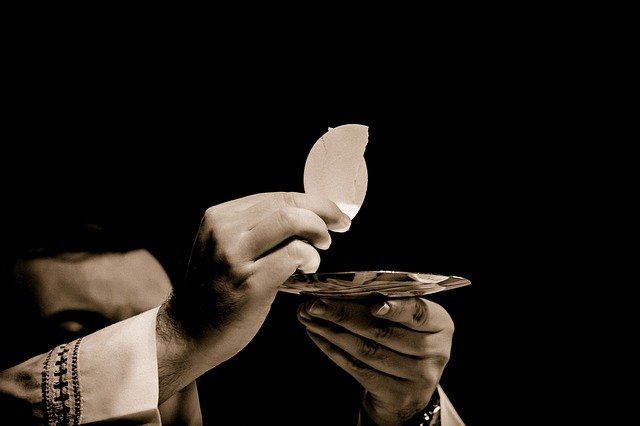 August 1, 2021
Eighteenth Sunday in Ordinary Time
Dear Our Lady of the Assumption Parish Family,
There was a strong Jewish belief that when the Messiah came he would give manna from heaven just as God sent manna from heaven to the Israelites in the desert. However, many of the Jewish people believed that it had been Moses' supreme work to send down the manna.
Jesus responds by telling them that it was not Moses who gave the manna, but God. And, the manna given to Moses and the people was only a symbol of the bread to come, and not the real bread from heaven.
The manna from heaven prefigured the unique bread of life, the Eucharist, at the Lord's Supper which Jesus gave to his disciples on the eve of his sacrifice. The bread which Jesus offers is none other than the very life of God. This is the true bread that can only fulfill the longing in our hearts.
Jesus can satisfy our hunger for truth – because in him alone is the Truth which is found in God. Jesus satisfies our hunger for love – the love of God that knows no end. He never fails nor forsakes us, and he can satisfy the eternal hunger of our heart, mind, and spirit.

Yours in Christ,
Fr. Edward Domme 
Pastor
811 Guaymas Place NE, Albuquerque, NM 87108  Telephone:  (505)256-9818