Welcome to
Our Lady of the Assumption Parish
Weekday Mass: Tuesday – Friday 9:00 am
 Sunday Mass Obligation: 5:00 pm Saturday         
Sunday Masses:  7:30 am, 9:00 am (Bilingual) and 10:30 am 
Confessions: Saturday 3:30 pm – 4:30 pm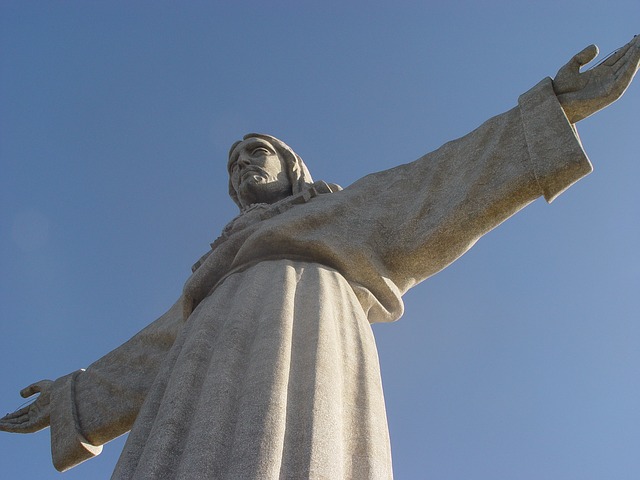 He will sit on his glorious throne and before him will be gathered all the nations.
November 21, 2020
The Solemnity of Our Lord Jesus Christ, King of the Universe
The parable of the separation of goats and sheep has to do with the Day of God's Judgment over the earth. In drylands such as Palestine, goats, and sheep often grazed together during the day because green pasture was sparse. At nightfall, when the shepherd brought the sheep and goats to their place of rest, he separated them into two groups because goats by temperament are aggressive, domineering, restless, and territorial.
We cannot remain neutral or indifferent to the commands of Christ. If we do not repent of our wrongdoings, our sins, and offenses against God and neighbor, and obey the Gospel we cannot be disciples of Jesus nor inherit his kingdom of righteousness, peace, and joy. Separation of the good from the bad is inevitable because one way leads to sin, rebellion, and death and the other way leads to purification, peace, and everlasting life with God.
The day of God's righteous judgment will disclose which kind of love we chose in this present life – a holy, unselfish love directed to God and to the welfare of our neighbor, the sheep, or a disordered and selfish love that puts oneself above God and the good of our neighbor, the goat. If we entrust our lives to God and allow the Holy Spirit to purify our hearts and minds, then he will give the grace, to walk and live each day in the power of his merciful love.
Lord Jesus, be the Master and Ruler of my life. May your love rule in my heart that I may only think, act, and speak with charity and goodwill for all.  Amen.
copyright © 2020 Servants of the Word, source:  dailyscripture.net, author Don Schwager

Fr. Edward Domme 
Pastor
The solemnity of Christ the King 34th Sunday of Ordinary Time Nov 22 2020
811 Guaymas Place NE, Albuquerque, NM 87108  Telephone:  (505)256-9818