Welcome to
Our Lady of the Assumption Parish

811 Guaymas Place NE, Albuquerque NM 87108
Telephone:  Parish (505)-256-9818  School (505)-256-3167

Mass and Confession Schedule
Saturday: Confessions:  3:30 pm – 4:30 pm in the Church
Sunday Vigil Mass:  5:00 pm
Sunday:  7:30 am, 9:00 am (Bilingual), 10:30 am

Lent Schedule 
Weekday: Monday – Friday, 9:00 am
Friday Evening: 5:30 pm Mass,
6:00 pm Stations of the Cross, in the church
6:30 pm Soup and Bread in the Parish Hall
Come join us; all are welcome!


Parish Office Hours
Monday – Friday: 8:30 am – 12:00 pm and 1:00 pm – 3:30 pm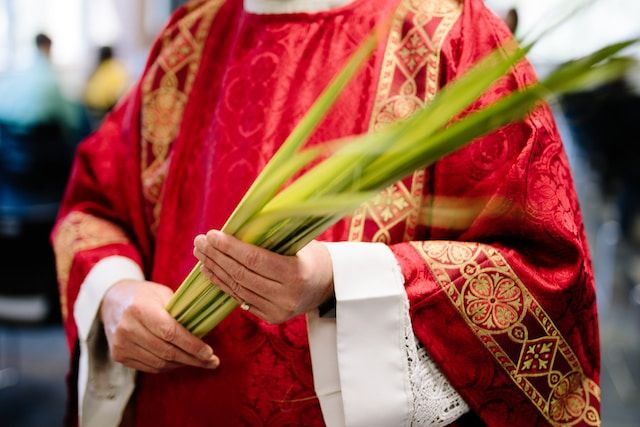 April 2, 2023
Palm Sunday
Jesus entered Jerusalem riding a colt in meekness and humility as the Messianic King. He went to Jerusalem knowing what awaited Him; betrayal, rejection, and crucifixion. As the Messiah, Jesus offers victory and peace to His people. His victory and peace were secured through the cross and resurrection, which took place at the time of Passover.


Jesus came to bring us the kingdom of God. He is the true King who offers peace, joy, and everlasting life to those who accept His kingship. God sent His Son into the world so that we may be saved through Him. When we welcome Christ into our hearts and homes, we echo the praises of His glory and receive salvation and eternal life.
Copyright © 2023 Servants of the Word, source:  dailyscripture.net, author Don Schwager.
811 Guaymas Place NE, Albuquerque, NM 87108  Telephone:  (505)256-9818

Fr. Edward Domme 
Pastor