Welcome to
Our Lady of the Assumption Parish
811 Guaymas Place NE, Albuquerque NM 87108
Telephone:  Parish (505)-256-9818  School (505)-256-3167

Weekday Mass: Monday – Saturday 9:00 am
 Sunday Masses: Saturday, 5:00 pm 
  7:30 am, 9:00 am (Bilingual) and 10:30 am 
Confessions: Saturday 3:30 pm – 4:30 pm

Office Hours:  Monday – Friday
8:30 am – 12:00 pm and 1:00 pm – 3:30 pm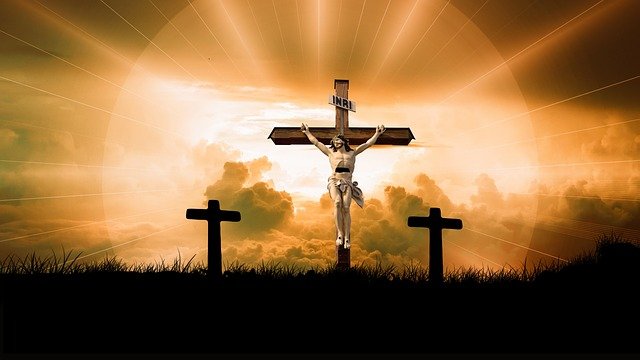 September 12, 2021
Twenty-fourth Sunday in Ordinary Time
Many in Israel recognized Jesus as a mighty man of God, even comparing him with the greatest of the prophets. Peter, always quick to respond whenever Jesus spoke, professed that Jesus was truly the "the Son of the living God." Only God could have revealed this to Peter. Through the "eyes of faith," Peter discovered who Jesus truly was. Peter recognized that Jesus was much more than a great teacher, prophet, and miracle worker. Peter was the first apostle to publicly declare that Jesus was the Anointed One, consecrated by the Father and sent into the world to redeem a fallen human race enslaved to sin and cut off from eternal life with God. The word for "Christ" in Greek translates to the Hebrew word for "Messiah" – both words literally mean the Anointed One.
Jesus told his disciples that the Messiah needed to suffer and die to accomplish God's work of redemption. How startled the disciples were when they heard this. God's thoughts and ways are very different from our thoughts and ways. It was through humiliation, suffering, and death on the cross that Jesus broke the powers of sin and death and won for us eternal life and freedom from the slavery of sin and the oppression of our enemy, Satan, the father of lies and the deceiver of humankind.
If we want to share in the victory of Jesus, then we must also take up our cross and follow where he leads us.  What is the Cross that you and I must take up each day?  When my will does not align with God's will, then we must follow God's will.  To know Jesus is to know the power on the cross where he defeated sin and conquered death through his resurrection.  The Holy Spirit gives us faith to know Jesus as our Redeemer, the power to live faithfully, and the courage to witness to others the joy, truth, and freedom of the Gospel.
copyright © 2021 Servants of the Word, source:  dailyscripture.net, author Don Schwager

Fr. Edward Domme 
Pastor
811 Guaymas Place NE, Albuquerque, NM 87108  Telephone:  (505)256-9818